GranuFlo Class Action Lawsuit & Multidistrict Litigation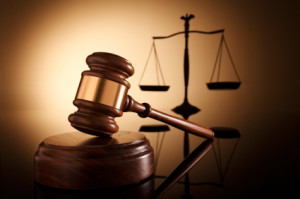 On March 29, 2012, Americans learned of serious and life-threatening side effects from Fresenius dialysates GranuFlo and NaturaLyte: low blood pressure, cardiovascular problems, metabolic alkalosis, stroke, heart attack, and sudden death. Suddenly, families around the country had answers to why they and their loved ones had suffered sudden complications while undergoing dialysis.
Many affected patients responded to the news by filing a GranuFlo lawsuit. They seek damages for severe side effects, including heart attack, stroke and sudden death. These lawsuits, some of which have been consolidated into GranuFlo MDL No. 2428, seek damages for associated medical costs, loss of wages, significant pain and suffering, disability, funeral costs, loss of consortium, and other consequences allegedly resulting from Fresenius's defective drugs.
MDL vs. class action vs. mass tort
Multidistrict litigation (MDL), class action lawsuits, and mass torts are all types of consolidated, group litigation – with a few notable differences.
Class Action Lawsuit: A class-action lawsuit can be filed in state or federal court. It groups similar claims, and chooses one or more lead plaintiffs (known as the class representatives) to represent all plaintiffs. The class representative's lawsuit will stand for all cases, meaning that any verdicts, either in favor or against the representative plaintiff, stands for all plaintiffs. The resulting jury award or settlement must be divided among all plaintiffs, according to percentage calculations.
Multidistrict Litigation (MDL): Multidistrict litigation is a type of consolidated lawsuit in federal court. It groups plaintiffs with similar complaints, but allows each claimant to retain his or her rights to settle out-of-court, argue his or her individual complaint, and pursue other trial actions separately from other MDL plaintiffs. These cases do not share a common outcome (verdict), but rather allow for fast-tracked pre-trial processes under a judge familiar with the details of the action.
Mass Tort Lawsuit: Mass torts are a more generalized type of consolidated litigation, grouping similar lawsuits together for various reasons. Class action lawsuits are a type of mass tort, but MDLs are not.
NaturaLyte & GranuFlo class action lawsuit
Class action lawsuits are uncommon in litigation involving dangerous drugs, primarily because most cases are too individual to be tried under one representative plaintiff; in other words, specific circumstances – loss of wages, severity of injury, and requested compensation – vary too much from case to case.
Nevertheless, at least one class action lawsuit has been filed in relation to NaturaLyte and GranuFlo side effects. On March 6, 2013, four class action lawsuits were filed against DaVita Healthcare, claiming that the dialysis provider should have been aware of the severe and life-threatening side effects of GranuFlo. Though the products are manufactured by Fresenius Medical Care, many hospitals and dialysis centers around the nation use Fresenius products during hemodialysis. The cases were filed in Colorado District Court. 
NaturaLyte & GranuFlo MDL
The U.S. Judicial Panel on Multidistrict Litigation (JPML) is responsible for consolidating federal lawsuits into multidistrict litigation. In early 2013, Fresenius Medical Care filed a request with the JPML to centralize federal GranuFlo lawsuits into multidistrict litigation. On March 29, 2013, the JPML approved this request, coordinating nearly a dozen lawsuits into the U.S. District Court for the District of Massachusetts, under Judge Douglas P. Woodlock.
The GranuFlo MDL is designed to streamline many pre-trial processes such as discovery. The long and arduous process of uncovering all documentation related to Fresenius Medical Care and its dialysates will be made faster and more efficient as the MDL relies on cooperation from all involved attorneys and their plaintiffs. Additionally, consolidating pending GranuFlo lawsuits under one judge, who thoroughly understands all details of the litigation, helps avoid conflicting decisions issued by different judges across the nation.
The GranuFlo multidistrict litigation is designated as MDL No. 2428, and at the time of consolidation incorporated 11 actions pending in seven U.S. district courts.
Common claims in NaturaLyte and GranuFlo lawsuits
GranuFlo lawsuits are based on the allegation that Fresenius knew about the health risks related to their products, but failed to inform the FDA, medical professionals, or the general public of these concerns. Accordingly, plaintiffs place blame on the manufacturer, stating that if Fresenius had shared this information, many injuries and dialysis deaths could have been avoided.
The GranuFlo MDL and individual claims cite many similar allegations, among them:
That defendant Fresenius knew, or should have known of the severe health risks associated with their products.
That Fresenius failed to properly address and/or correct known health risks before marketing their products to the public.
That Fresenius displayed, "a conscious disregard for the safety of the public."
That Fresenius Medical Care failed to warn patients or their health care providers of the "significant risk" of stroke, cardiac arrest, and sudden death from NaturaLyte and GranuFlo.
That Fresenius also failed to warn the FDA, medical professionals, or patients of increased risk of side effects for acute dialysis patients.
That Fresenius intentionally withheld from non-Fresenius medical staff and dialysis centers information regarding adverse events.
That Fresenius continued to market and profit from GranuFlo and NaturaLyte, despite knowledge of the "significant" risks associated with both.
That Fresenius failed to issue proper product warnings or instructions to non-Fresenius hospitals, medical centers, and healthcare providers using GranuFlo and NaturaLyte.
That Fresenius intentionally misled the public regarding the safety of NaturaLyte and GranuFlo.
Plaintiffs seek economic, punitive and other damages from Fresenius Medical Care for their injuries and the death of their loved ones. Though no verdict or settlement can turn back the clock, compensation recovered in a GranuFlo lawsuit can help pay for funeral costs, lifestyle changes due to disability, staggering medical bills, and other economic and emotional damages suffered at the hand of the drugs' unexpected and undisclosed side effects.