Boston Scientific Announces First Transvaginal Mesh Settlement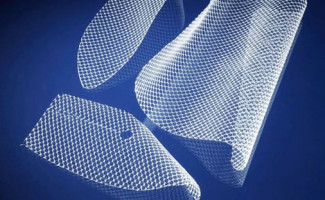 Medical device manufacturer Boston Scientific Corp., facing more than 25,000 transvaginal mesh lawsuits in federal and state courts because of its allegedly flawed "Pinnacle" product announced last week that it has reached its first settlement agreement amounting to $119 million to resolve 2,970 cases.
Boston Scientific was stung in November by two significant and expensive defeats in federal courts. In a case in Miami, Florida, a federal jury returned a verdict against Boston Scientific, demanding that it pay $26.7 million to four women who successfully argued that the Pinnacle mesh device design was faulty and caused them pain, bleeding, and infection.
A jury in a West Virginia federal court also handed down an $18.5 million award to a plaintiff who sued Boston Scientific from injuries she claimed came as a result of the use of the Pinnacle device.
Although Boston Scientific continues to insist that the Pinnacle device is not to blame for the plaintiff's complaints, it made the determination that with another 22,000 cases pending and the count rising, a transvaginal mesh settlement path may be the most prudent.
No admission of wrongdoing in settlement agreement
Boston Scientific is quick to point out that the settlement carries no admission of liability or wrongdoing in any way. There is a schedule within the agreement that states that all payments will be paid in full to the settlement escrow account by October 1, 2015. It also clarifies the procedure as to how each of the nearly 3,000 recipients will be able to collect their share of the settlement. The $119 million transvaginal mesh settlement does include a pending $35 million award in a case in Dallas County, Texas that is subject to appeal.
Seven companies under fire for transvaginal mesh problems
There are currently close to 50,000 pelvic mesh lawsuits against seven manufacturers consolidated in multidistrict litigation in U.S. District Court for the Southern District of West Virginia under Judge Joseph Goodwin with thousands more in state courts. The seven companies include Boston Scientific, American Medical Systems, Ethicon, C.R. Bard, Coloplast, Cook Medical, and Neomedic.
Surgical mesh products like Pinnacle were devised as a solution to three problems:
Pelvic organ prolapse, which occurs when weakened pelvic muscles allow the bladder, uterus or rectum to slowly drop into the vagina. The problem becomes prominent after childbirth or menopause. The mesh device is introduced to support the weakened pelvic muscles and secure the pelvic organs.
Stress urinary incontinence or SUI, which refers to the leakage of urine during everyday physical activities. A mesh device called a bladder sling is implanted below the bladder to control the incontinence. This condition is also more common after childbirth or menopause, both of which weaken the bladder.
Hysterectomies are often performed to repair pelvic organ prolapse. However, patients having hysterectomies are susceptible to a recurrence of the prolapse, so transvaginal mesh is implanted to support the pelvic organs.
Mesh manufacturers accused of not warning of the risks
The most serious problems with the transvaginal mesh products are erosion of the mesh through the soft tissue of the woman's vaginal wall as well as perforation by the mesh of nearby organs such as the bladder and bowel. Both of these issues can lead to severe pain, recurrent infections, and painful sexual intercourse. Once the mesh has eroded, there is little that can be done short of revision surgery that may or may not fix the problem.
Despite Boston Scientific's transvaginal mesh settlement, the manufacturers have not backed down in the face of the mass of lawsuits and the FDA's lack of support for their claims that the mesh is effective.
Boston Scientific shares were down 0 .7% after the agreement was announced.