Early Trials Moving Forward in Granuflo MDL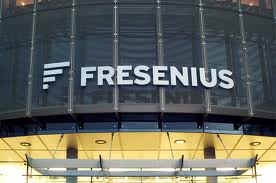 As hundreds of plaintiffs await their day in court, the coordinated litigation involving Fresenius dialysis products Granuflo and Naturalyte continues to move forward.
Last week, the judge overseeing the proceedings and parties involved in the litigation reviewed preparation of early trials that could provide insight into how more than 4,300 cases might be decided or settled in the future.
Allegations of failure to warn
All of the lawsuits currently pending in U.S. District Court in Massachusetts allege that Fresenius failed to provide proper warning about the heart attack risks associated with Granuflo and Naturalyte. Two of those lawsuits have been selected as bellwether cases, early trials that will provide some information on how juries might respond to evidence and testimony presented in subsequent cases. The bellwether trials are slated to begin early next year.
In a status conference held Friday, November 20, Judge Douglas P. Woodlock met with parties from both sides to review the scheduled start date for the first two bellwether trials. The first bellwether case will go before a jury on January 2016. The plaintiff in that case, Edward J. Lastorka, filed his complaint in November 2013 after his wife Jackie experienced a fatal cardiac event during dialysis in a Fresenius clinic in Mississippi.
The second bellwether case, which is scheduled to go to trial in February 2016, was filed by Florella Dial. Dial claims her husband Carley also died of a cardiovascular event in February 2012 after receiving dialysis treatment at a Fresenius Medical Care clinic in North Carolina. In both cases, Naturalyte or Granuflo was used during the dialysis treatments and is alleged to have led to the fatal cardiac events.
About Granuflo and Naturalyte
Granuflo and Naturalyte are both concentrates manufactured by Fresenius that remove wastes from the blood during hemodialysis treatment. Concerns about the products began to surface in 2012 when reports of serious cardiac events and deaths were linked to Granuflo and Naturalyte. The unique formulation of these products called for very specific mixing instructions. If the solutions were not mixed precisely, patients could experience metabolic alkalosis and suffer heart attack or death.
In June 2012, the FDA issued a Class 1 recall for Granuflo and Naturalyte, stating improper mixing of the concentrates could lead to "adverse health consequences, including death." The agency had also cited Fresenius for failing to alert the general public and medical community to potential risks associated with the products, after discovering Fresenius had circulated an internal memo about the problems months earlier. That memo never made it past the confines of Fresenius clinics, even though thousands of non-Fresenius clinics also used Granuflo and Naturalyte on a regular basis.
As more individuals began filing Granuflo lawsuits against Fresenius, multidistrict litigation was established to handle the growing number of complaints. Multidistrict litigation (MDL) is assigned when there are multiple complaints with common statements of fact, for the purpose of streamlining early trial proceedings. Bellwether trials selected from the MDL provide valuable insight into how future trials might be handled.
They can also serve as a catalyst for settlement negotiations between plaintiffs and defendants in some cases.