Hiring a Power Morcellator Lawyer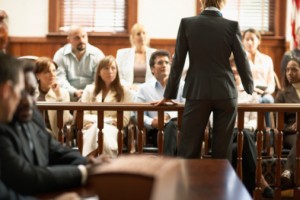 It is a story occurring with increasing frequency: unsuspecting patients undergoing seemingly non-complex hysterectomy or uterine fibroid removal procedures suddenly find themselves facing a diagnosis of cancer – potentially caused by the power morcellator tool used to effectuate a minimally invasive surgical experience.
However, the laparoscopic power morcellator – once highly-regarded as a safe and effective surgical tool – has been blamed in the development of cancer in thousands of women.In the ultimate Catch 22, the power morcellator – which was designed to allow women a less painful surgical experience – is now at the epicenter of a burgeoning debate over its potential link to deadly uterine cancer.
How can a morcellator lawyer help your case?
If you are one of the thousands having endured the collateral damage of use of a morcellator device, hiring a personal injury attorney may seem like a daunting and overwhelming task. However, a morcellation cancer attorney can help you present the strongest possible claim for damages, thereby allowing you and your family the opportunity to experience maximum recovery.
More specifically, a morcellation cancer attorney can help in the following ways:
Easing your fears about negotiating or litigating against the makers of the power morcellator devices, including mega-conglomerate Johnson & Johnson;
Helping you compile and organize your medical information and cancer diagnosis documentation;
Creating an accurate measure of damages, including the total amount lost as a result of missing work or having to pursue disability benefits;
Offering compassionate counsel and advocacy throughout the medical malpractice process.
The large medical corporations rely on vulnerable injury victims to settle quickly – and for much less than their claim is actually worth. To avoid this unfair and exploitative result, contact a morcellator lawyer as quickly as possible following your uterine cancer diagnosis.
How to find a reputable power morcellator attorney
As you are likely aware, every attorney has his or her own niche practice area. When searching for an attorney to handle your injury case involving the power morcellator device, you should make certain you find a representative with extensive personal injury experience, especially with regard to complex medical malpractice or medical device malfunction cases.
Other characteristics of a quality lawyer include:
Attention to detail
Prompt return of phone calls and emails
An understanding of product liability laws, both on the state and federal levels
Engaging and compassionate demeanor
Good reputation in the legal community
No history of malpractice, suspension or disbarment
Well-organized and comprehensive approach to your case
In addition to these points, be sure and avoid any attorney who seems way over his or her head in terms of the current case load – as keen and constant attention to these cases is vital. Likewise, avoid any attorney who promises a certain result or guarantees a victory – this is not only unethical, but impossible to predict.
Characteristics of a morcellation cancer lawsuit
Morcellator cancer litigation is based on the theory that designers and manufactures of the power morcellator failed to warn patients as to known — or easily discoverable – flaws with the product. In addition, power morcellator lawsuits main contain the following legal contentions:
Negligence
Strict product liability
Breach of implied warranties
Breach of express warranties
Fraud
Deceptive trade practices
Consumer protection violations
Misrepresentation
By hiring an experienced and well-versed attorney, you can rest assured that any applicable legal doctrine that may relate to your case is raised in the complaint and properly litigated during the progression of your lawsuit.
Available compensation to uterine cancer plaintiffs
A morcellator lawsuit can reap substantial financial rewards for you and your family, including reimbursement for medical expenses, lost wages, future earnings, pain and suffering or emotional turmoil. As your attorney will further explain, the best way to ensure you are adequately compensated for your uterine fibroid surgery cancer is to compile all medical bills, documentation and diagnostic records available, beginning with the original procedure wherein a power morcellator was used. As well, any documentation (including tax records or pay stubs) detailing your missed work days can be extremely helpful in advancing your claim for compensation.
Current morcellator litigation
Currently, the FDA has issued a stern warning against the use of power morcellators, citing the increased risk of cancer caused by these products. However, no official FDA morcellator recall has been initiated, which has not prevented injured victims from pursuing their claims in court nonetheless. In October, 2014, two new product liability lawsuits were added to the federal court dockets, one of which alleges the development of a severe and aggressive form uterine cancer causing the need for debilitating treatments and procedures to correct. The other recently-filed power morcellator lawsuit tragically cites the device as the cause for the death of a beloved family member, who developed leiomyosarcoma after a robotic power morcellator hysterectomy procedure – which ultimately claimed her life.