Testosterone Therapy Side Effects: Blood Clots & Strokes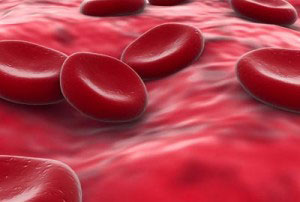 Few men truly need testosterone therapy, according to the Harvard Health Blog. Signs of low testosterone include low sex drive, low sperm count, loss of body hair, and hot flashes. However, other related symptoms – such as decreased muscle mass, difficulty concentrating, sleep disturbances, low energy, and feeling down – can be related to thyroid disorder, depression, or another undiagnosed medical condition.
Even so, NBC News reports that almost 3 percent of American men over 40 have been prescribed testosterone replacement therapy. The industry is expected to reach $5 billion by 2017. The over-prescription of testosterone therapy and low T supplement has led to many unwanted side effects – some as serious as blood clots, strokes, and mini-strokes.
FDA blood clot and stroke warnings
The U.S. Food and Drug Administration (FDA) issued a general warning in the labeling of all approved testosterone products on June 19th, 2014. "The risk of venous blood clot is already included in the labeling of testosterone products as a possible consequence of polycythemia, an abnormal increase in the number of red blood cells that sometimes occurs with testosterone treatment," they explain.
However, due to "post-market reports" of deep vein thrombosis and pulmonary embolism not related to polycythemia, the FDA is requiring a label change to more adequately describe risks associated with this product.
The FDA added that they are "currently evaluating the potential risk of these cardiovascular events, which are related to blood clots in the arteries." In a separate warning dated January 31, 2014, the FDA stated that "None of the FDA-approved testosterone products are approved for use in men with low testosterone levels who lack an associated medical condition."
Testosterone therapy side effect studies
The FDA began a closer investigation in the November 2013, after the Journal of the American Medical Association published a study conducted by the University of Texas at Southwestern Medical Center in Dallas, which found a 30 percent increased risk of stroke, heart attack, and death in men receiving testosterone treatment.
A second observational study reported a two to three-fold increased risk of heart attack in older men and young men with heart disease during the first 90 days of testosterone therapy.
A third study published in the August 2013 issue of Clinical and Applied Thrombosis/Hemostasis found that blood clots can develop after just one month of testosterone therapy. Study Author Dr. Charles Glueck reported that 1.2 percent of men who ended up in the hospital with "dangerous and potentially lethal" blood clots in the legs or lungs developed them within three months of starting testosterone therapy.
Who is at risk?
Patients with the following risk factors should think twice before taking Low T supplements:
Obesity
Nicotine addiction
Cancer
Trauma
Age over 60
Diabetes
High blood pressure
High cholesterol
Doctors say the key is to have a proper evaluation and blood testing conducted to see if, in fact, low testosterone is the culprit behind common symptoms that reduce one's quality of life. Once therapy is started, the patient should be monitored closely to ensure there are no adverse testosterone therapy side effects.
Testosterone therapy lawsuits
CBS Chicago reports that there are now "dozens of lawsuits" against the makers of AndroGel, Testim, Axiron, Androderm, Depo Testosterone, and similar testosterone products, alleging that manufacturers failed to warn patients of serious risks associated with their products. As of October 15 2014, there were more than 200 low T supplement lawsuits filed under MDL-2545 in the Northern District of Illinois under Judge Matthew Kennelly.
In one complaint, filed on August 1, 2014, the family of a Virginia man claimed that the 64-year-old died as a result of using Androderm from October 2005 to February 2008, and again from July 2008 to May 2012. The man had no previous history of blood clot or strokes, but he suffered a stroke on June 21, 2012 and a subsequent stroke on July 24, 2012, which ultimately led to his death on August 3, 2012.
The plaintiffs argued that the risks associated with Androderm were not made clear and that the defendants "engaged in media campaigns to convince men who were experiencing the typical effects of the aging process that they were suffering from low testosterone, which could be treated with testosterone supplements, including Androderm." The decedent's family is suing for multiple causes of action, including wrongful death, negligent misrepresentation, fraud, failure to warn, breach of warranties, and punitive damages.
According to the JPML's Transfer Order, the Judicial Panel on Multi-district Litigation is "typically hesitant to centralize litigation on an industry-wide basis." However, under these circumstances, the judicial panel felt "it is the best solution," given that the plaintiffs suggest the number of testosterone related cases will "number in the thousands." Furthermore, separating claims by manufacturer and product type "could prove too procedurally complicated." At the time the MDL was created, there were testosterone therapy lawsuits filed in the District of Colorado, the Eastern District of Louisiana, the Eastern District of Pennsylvania, and the majority of cases (38) filed in the Northern District of Illinois.
Low T supplement litigation
From here, it is expected that discovery will take place and a small group of bellwether trials will be chosen. During these early trials, the strengths and weaknesses for both sides of the argument are investigated. Settlement talks or individual hearings can then proceed. Meanwhile, medical doctors and researchers are calling for more – and better – studies linking testosterone to adverse events, the LA Times reports. Some physicians are not convinced that the JAMA study clearly establishes causality and cite "gross data mismanagement" as grounds for study retraction. Precisely how a judge and juries interpret the evidence remains to be seen.