Johnson & Johnson to Pay $120 Million Pelvic Mesh Settlement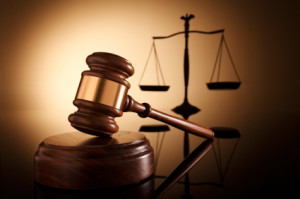 Pharmaceutical giant Johnson & Johnson has taken measures to resolve thousands of claims involving the company's surgical mesh products. The device maker will set aside $120 million to resolve between 2,000 and 3,000 lawsuits, reports Bloomberg. A company spokesperson has declined to comment on the accord, but insiders close to the litigation say its J&J's first serious move in transvaginal mesh settlement negotations.
"From time to time we have appropriately agreed to resolve some cases," J&J spokesman Ernie Knewitz told Bloomberg at the end of January. "We will not discuss the terms, nor discuss our ongoing litigation strategy."
The accord is a legal milestone for J&J and its Ethicon unit, which have only resolved a handful of pelvic mesh cases since 2011. A recent regulatory filing with the Securities and Exchange Commission indicates that the New Jersey-headquartered company has set aside a confidential sum to resolve the more than 40,000 lawsuits that are still pending.
J & J agrees to $120 million mesh settlement
Ethicon and J&J still face 42,400 mesh lawsuits, which have been coordinated under multidistrict litigation in federal court. At this point in time, J&J says that the financial exposure from the remaining mesh cases is not a concern, whether they are resolved with settlements or individual verdicts.
Massive litigation expenses are part of the cost of doing business for Big Pharma. In 2014, J&J spent a staggering $1.2 billion in legal costs. Last year, this dropped to $141 million according to their securities filing.
Up until recently, J&J has declined to enter talks between plaintiffs' counsel and other vaginal mesh manufacturers who seek a global resolution to the litigation. However, some legal experts believe this accord may encourage more widespread settlements, as other pelvic mesh attorneys consider the compensation offered to their clients.
Women allege life-altering injuries
Plaintiffs contend that the vaginal mesh inserts produced by J&J are unreasonably dangerous and prone to shrinkage after implantation, causing a host of health complications. Mesh erosion in particular has been blamed for ensuing organ damage, chronic infections and excruciating pain.
In 2012, J&J voluntarily pulled some of its pelvic mesh products off the market, after they were linked to serious complications in thousands of women. The Ethicon Gynecare Prolift line was discontinued, but not until hundreds of claims were filed.
That same year, amid mounting adverse event reports, the FDA ordered J&J, Bard, Boston Scientific and other manufacturers to perform studies on the safety of their  mesh products, which are intended to treat pelvic organ prolapse (POP) and urinary incontinence.
This past month, U.S. health regulators reclassified mesh products as "high-risk" devices when used to surgically treat pelvic organ prolapse. These tightened regulations may help prevent some patients from experiencing mesh extrusion and failure, which has formed the basis for litigation across the country.
Scope of mesh litigation
To date, more than 100,000 product liability suits involving transvaginal mesh have been filed against various device makers, several of which have been ordered to pay multi-million dollar judgments.
Judge Joseph Goodwin was appointed to preside over mesh litigation in West Virginia federal court, and since 2011, has been encouraging defendants to settle cases.
Last August, device maker Bard shelled out $200 million to resolve some 3,000 mesh claims, and Boston Scientific resolved nearly 3,000 cases with a $119 million settlement.