Hiring a Qualified Transvaginal Mesh Lawyer
Thousands of women have turned to their physicians for advice on effective treatments for stress urinary incontinence (SUI) and pelvic organ prolapse (POP) – two common conditions among post-menopausal females and those who've had multiple childbirths. Many were implanted with the latest advances in transvaginal mesh products to address these conditions, only to suffer excruciating complications that were far more debilitating than the original problem. Imagine using an FDA-approved medical device at the suggestion of your healthcare provider only to discover that the same product has been linked to serious side effects and permanent injuries, often requiring revision surgery and a lengthy recovery.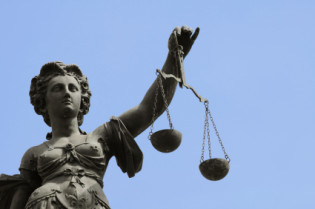 On October 20, 2008, the FDA issued a Public Health Notification regarding severe complications associated with the transvaginal placement of surgical mesh to treat pelvic organ prolapse and stress urinary incontinence. The federal agency later strengthened this warning in 2011, stating that transvaginal mesh complications were "not rare," based on accumulating reports of adverse events.
On the heels of these safety communications and amid the growing media spotlight on surgical mesh problems, thousands of injured vaginal mesh recipients sought a qualified attorney to help them understand their rights in the context of products liability law.
A skilled transvaginal mesh lawyer has the expertise to guide injured plaintiffs through the multifaceted legal maze of personal injury and products liability litigation against billion dollar companies. By building a strong case fortified with solid evidence and expert testimony, a good lawyer will increase the odds of securing a favorable jury verdict or lawsuit settlement.
Why hire a transvaginal mesh attorney
Litigation involving potentially defective medical devices like surgical mesh is always complex – and it can drag on for many months or years. Retaining a transvaginal mesh lawyer with a proven track record taking on big pharmaceutical manufacturers is highly recommended for any woman who was harmed by mesh products. An attorney with resources and substantial experience can devise a comprehensive legal plan depending on circumstances and injuries in a particular claim – helping to ensure the best outcome possible.
A qualified lawyer will thoroughly explain the different types of viable litigation for your particular case, whether it's an individual lawsuit filed in state court, joining a class action suit, or bringing a federal claim that may join multidistrict litigation (MDL) for more efficient pre-trial proceedings and possible settlement negotiations.
Building a strong case that establishes liability
Since 2007, the FDA has received nearly 4,000 adverse event reports regarding vaginal mesh complications among American patients. And since then, several manufacturers, including C.R. Bard, Ethicon and Cook Medical, have recalled certain mesh devices, citing design defects and other problems. A transvaginal mesh lawyer will have extensive knowledge regarding all device safety information, surgical mesh product recalls, and FDA advisories to help establish liability on the part of the manufacturer.
If the company failed to perform adequate pre-market testing before product launch, designed or produced a medical device with flaws, or misled consumers with false or incomplete information regarding risks, an attorney may be able to secure damages in the millions of dollars on behalf of his or her client.
The following conclusions made by the FDA regarding the safety of surgical mesh will be utilized by your lawyer to help strengthen your case and hold manufacturers liable:
Based on reports and medical studies, the FDA has determined that …
Mesh used in transvaginal POP repair introduces risks not present in traditional non-mesh surgery for POP repair.
Mesh placed abdominally for POP repair appears to result in lower rates of mesh complications compared to transvaginal POP surgery with mesh.
There is no evidence that transvaginal repair to support the top of the vagina (apical repair) or the back wall of the vagina (posterior repair) with mesh provides any added benefit compared to traditional surgery without mesh.
While transvaginal surgical repair to correct weakened tissue between the bladder and vagina (anterior repair) with mesh augmentation may provide an anatomic benefit compared to traditional POP repair without mesh, this anatomic benefit may not result in better symptomatic results.
Tips for choosing a transvaginal mesh lawyer
All attorneys are not created equal, and your decision on legal representation will have a huge impact on the outcome of your case.
When choosing your attorney, consider these three tips:
Experience is key: Medical device manufacturers and global pharmaceutical corporations have bottomless pockets when it comes to litigation expenses and will retain the best attorneys. Look for a lawyer who specializes in product liability claims – those dealing with defective medical devices or dangerous drugs – and one who has taken big pharma to court multiple times and won.
Ease of communication: Since the nature of vaginal mesh claims include intimate details, it's important that you can speak freely with your attorney without feelings of embarrassment. Your lawyer should be an astute listener, answer all questions in detail, and make him or herself available to you night and day. Any gaps in communication or lag time in response are warning signs to heed.
Get the lawyer who is right for the job: There's a good chance that your lawsuit may need to be filed in a state other than your own, so don't pick an attorney solely based on proximity. Avoid recommendations of lawyers from family and friends, and inexperienced attorneys with flashy ads or billboards.
Legal assistance for vaginal mesh injuries
A competent transvaginal mesh lawyer will be able to help you on any legal front, whether it's negotiating with defendants during mediation, settling your lawsuit before it reaches a court room, or arguing your case before a jury if the time comes.
Lawsuits against manufacturers of transvaginal mesh are moving forward, with one plaintiff recently securing an $11.1 million award from a New Jersey Supreme Court jury who sided against defendants Johnson & Johnson and its Ethicon unit. Plaintiff Linda Gross suffered catastrophic injuries and complications after receiving the Prolift mesh, which required 18 corrective surgeries and ultimately turned her life upside down. This milestone verdict brings encouragement to the thousands of other women who've filed claims alleging similar vaginal mesh injuries.
At present, six separate transvaginal mesh MDLs (multidistrict litigation) against Boston Scientific, American Medical Systems (AMS), C.R. Bard, Ethicon, Cook Medical and Coloplast have been coordinated in the U.S. District Court for the Southern District of West Virginia. A seventh MDL invlocing cases against Mentor Corp. has been formed in Georgia District Court. The first MDL case to reach trial (in August 2013) resulted in a $2 million jury award for the plaintiff, who had sued C.R. Bard over problems with the Avaulta mesh device. Afterwards, two more MDL plaintiffs reached out-of-court settlements with Bard before going to trial.
Women who received any type of vaginal mesh product and were injured by the device are urged to consult with a products liability lawyer to learn more about their options for legal recourse. Your complimentary case evaluation will help determine whether or not you are eligible to file a transvaginal mesh lawsuit.