Hiring A Qualified Zimmer Hip Lawyer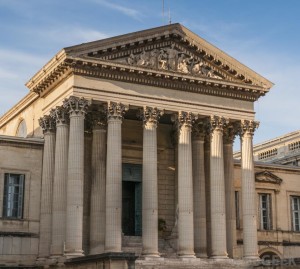 Zimmer Incorporated's Durom Cup hip implant launched in Europe in 2003. Two years later, the company obtained FDA clearance through a Section 510(k) Premarket Notification to distribute their hip product in America. Over the next three years, they become the top seller of hip implants worldwide, accounting for roughly 70 percent of the overall market.
Now a number of Zimmer hip lawsuits allege that the company failed to conduct adequate research and recognize deficiencies in their product design prior to market approval, instead relying on flawed "non-critical analysis" to demonstrate the safety of their medical device. Studies conducted by Dr. Lawrence Dorr M.D., a world-renowned orthopaedic surgeon, reported a 24% four-year failure rate of the Zimmer Durom Cup, which is much higher than the company's stated failure rate of 5.7%.
While consulting for Zimmer in April 2008, Dr. Dorr warned that x-rays showed the implant had a dangerous tendency to loosen, rather than fuse to the bone, which was causing crippling pain in patients; but the company blamed surgical technique for the failures and sold the product to an additional 1,300 patients. By July 2008, the problem was too big to ignore and Zimmer issued a "temporary suspension" of product sales.
Though this action set off a cascade of medical product liability lawsuit filings that continues to this day, the manufacturer ended the sales suspension of the Durom Cup device after only a few months, and continues to assert that Zimmer hip replacement products are safe and defect-free.
Why plaintiffs shouldn't go it alone in court
While anyone can file a product liability lawsuit on his or her own, it is not recommended for various reasons:
Product liability cases are expensive. According to the CostHelper website, the cost of investigating and litigating this type of case can easily exceed $100,000. The U.S. District Court of Massachusetts states that the upfront filing fee for such a lawsuit is $400.
Filing a lawsuit alone can be be an overwhelming experience. Plaintiffs will need to review their state statute of limitation laws to find out if their cases meet the baseline criteria. They will also need to determine whether they want to file in state or federal court. Following judicial review, plaintiffs must notify the defendant of the impending lawsuit. It will be up to the plaintiff to prove liability with expert testimony and significant evidence.
What a qualified Zimmer hip attorney can bring to a case
A Zimmer hip lawyer will:
Investigate the details of a case, free of charge
Pay all upfront fees and file all paperwork
Update plaintiffs on timelines for each step of the process
Assemble the expert medical witnesses and evidence necessary to prove liability
Examine the strengths and weaknesses of similar cases to bolster their clients' arguments
Pursue the appropriate causes of action to reflect what can be proven in a court of law
Represent plaintiffs in settlement talks or court hearings, acting as the official liaison
Facilitate the payment of a settlement or jury award, minus the cost of the pre-arranged legal fee
Establishing liability for a Zimmer hip lawsuit
Essentially, a Zimmer hip attorney must prove that:
The plaintiff suffered serious injury, resulting in monetary and intangible losses.
The Zimmer hip implant was defective.
Zimmer knew of the defects, but did not take appropriate action to correct defects or warn consumers of risks.
The product defect — rather than some other pre-existing condition — directly caused the plaintiff's injuries.
Zimmer owes the plaintiff compensation based on a legal agreement between manufacturer and buyer.
Tips for finding the right Zimmer hip lawyer
Choosing the best lawyer to represent a Zimmer hip injury lawsuit is not just about finding a high profile firm. What most people don't know is that the law firms advertised on television often do not actually handle the cases. They collect plaintiffs and refer the lawsuits out to local lawyers who pay the advertising firm for the referrals. It is always best to research and contact lawyers independently to get the best and most direct customer service.
Much depends upon personal rapport and finding someone who truly listens to their clients with compassion, as well as a clear, considerate communication style. Good lawyers will not charge anything for an initial consultation, so plaintiffs should call or meet with a prospective attorney before signing any agreements.
Plaintiffs should consider the following criteria when choosing a product liability lawyer:
Experience: How long has the attorney been in practice? What percentage of cases involve personal injury litigation? What winning verdicts and settlements can he or she point to? How many cases are handled at a time? Does the lawyer represent plaintiffs or defendants typically? Does the lawyer handle all cases personally or hand off lawsuits to another attorney? When calling for details on a case, can plaintiffs speak directly with the lawyers?
Settlement Goals: The right Zimmer hip lawyer will not look to obtain a settlement that has the least amount of expenses and hassle, but the highest dollar amount. Plaintiffs should discuss whether time is an important factor or whether the final dollar amount is most important.
Honesty: Lawyers who claim to "do it all" often do nothing well. A good attorney will spell out what services will be provided, what is expected of their clients, and put the fee structure in writing before the case is accepted. There is no such thing as a "slam dunk" case or guaranteed win in this business.
Types of compensation in defective medical device cases
Victims of a Zimmer hip replacement defect may be entitled to compensation to cover:
Past, present and future medical bills
Lost wages and loss of income earning potential due to disability
The cost of home care, disability-related home modifications, equipment rental, and special transportation
Emotional pain and suffering
Current status of Zimmer hip lawsuits
The New York Times reports that Zimmer has set aside a Zimmer hip settlement fund of $271.7 million to address failed surgeries performed prior to July 22, 2008 and revision surgeries performed within two years of the original implant, as well as an additional $10.2 million in claims for surgeries conducted after July 2008.
It's not too late to file a lawsuit with a qualified Zimmer hip lawyer to be considered for compensation.