Wright Hip Lawsuit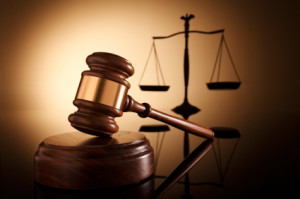 Wright Medical's Conserve hip implants have been pitched as "a bone-conserving, minimally-invasive approach to hip resurfacing and hip replacement" for young, active patients. When the metal-on-metal implants first debuted in 2006, they were said to be an improvement over the metal-on-polyethylene products because they resulted in "significantly less wear particles" being released into the body. Many surgeons believed the product would last longer than the 15-20 year lifespan of traditional implants.
In May 2011, the Food and Drug Administration (FDA) ordered 21 manufacturers of metal-on-metal hip implants to conduct post-market studies. A year later, an FDA panel ruled that surgeons should discontinue their use of metal-on-metal systems due to the number of premature failures and problems such as: implant loosening and dislocation, metal contamination, infection, calcified tissue, fracture and bone death. More than three dozen Wright hip lawsuits have cropped up in the last year alone, with many more expected to follow.
Wright hip implant complications and side effects
Wright Medical's subsidiary OrthoRecon manufactures two hip implants similar to DePuy's ASR hip replacements. In 2010, J&J issued a DePuy ASR recall on 37,000 implants and are currently contemplating a landmark $3 billion settlement to put more than 11,500 lawsuits to rest.
OrthoRecon's Conserve Plus Total Resurfacing Hip System and Profemur Z Hip Stem have been implanted in more than 10,000 patients since 2003. Despite their striking similarity to the DePuy ASR products and the 200+ adverse events filed with the FDA, there have been no recalls of Wright hip replacements.
Wright sold OrthoRecon to MicroPort Scientific Corporation in January 2014.
According to FDA records, patients and their doctors have reported:
Premature failure
Inflammation at the implant site
Severe hip and groin pain
Decreased ability to walk
Loosening of the implant
High metal toxicity in the blood
The National Joint Registry of England and Wales reported that the five-year revision rate for the CONSERVE Plus system is 8.36 percent – which is second only to the DePuy ASR implants' revision rate of 9.63 percent.
Furthermore, a report from the Australian National Joint Registry found that 1 in 9 patients with the Profemur Z stem have had to undergo hip replacement revision surgery due to corrosion, femoral neck fracture and wear damage.
Some patients do not realize their hip implants are causing damage right away. Metallosis may occur as the metal components wear and degrade, entering the bloodstream and causing a range of symptoms.
Signs of metallosis include:
Changes in vision or hearing
Chest pain and shortness of breath
Depression
Fatigue
Feeling cold
Numbness
Urinary incontinence
Weight gain
Wright hip lawsuits
The dozens of plaintiffs who have filed a Wright hip lawsuit allege that the company knowingly promoted and sold a product that was defective by design. They say that the manufacturer should be held liable for defective design, breach of warranty, failure to warn, negligence, and fraudulent misrepresentation.
As of January 2013, 40 actions were pending in the U.S. District Court for the Northern District of Georgia, under Wright hip MDL 2329. There haven't been any Wright hip lawsuit verdicts yet, but the company has settled at least one case. After a federal investigation that started in 2007, the U.S. government sued Wright Medical for bribing doctors to use their products. Wright Medical agreed to pay $7.9 million in fines in 2011.
Noteworthy Wright hip lawsuits
In one recent lawsuit, plaintiff John Campbell received his CONSERVE PLUS / Profemur hip implant system in August 2009. He was evaluated in January 2013 following hip pain and soreness. MRI test results indicated that he had fluid accumulation surrounding his hip implant and serum tests showed elevated levels of cobalt and chromium in the blood. Campbell is demanding more than $75,000 in damages for his ongoing pain and suffering.
In another Wright Conserve hip lawsuit, plaintiff Samuel Ambler received Wright's CONSERVE hip implant in March 2008. Three years later, he began suffering from dizziness, headaches, tinnitus, shortness of breath and depression. His symptoms worsened over the coming months, forcing him to undergo numerous tests to determine what had happened. By October 2011, the plaintiff was unable to work. His hip began to bother him in October 2012. In December, blood tests revealed that the levels of cobalt and chromium were exceptionally high and responsible for the adverse side effects he had been suffering. His doctors said the friction between the metal components could have eventually led to neuropathy, cardiomyopathy, hypothyroidism and dementia. Within a month, Ambler underwent a revision surgery and had the cobalt cap replaced with plastic.
Speak with a hip replacement attorney
If you or a family member has been injured by a Wright hip implant, it's crucial to speak with an attorney who has decades of experience going up against big medical device and pharmaceutical companies. These attorneys will already be familiar with allegations of Wright hip complications, the statute of limitations for filing, and any important Wright hip MDL updates that may arise.  There is no cost to discuss your case with a hip replacement lawyer and most work on a contingency fee basis, meaning you only pay legal fees if you win or settle your case.