Propecia Class Action Lawsuit & Multidistrict Litigation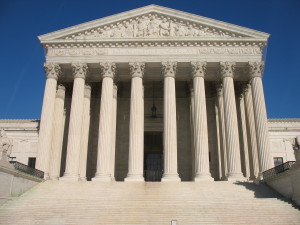 The FDA granted manufacturer Merck & Co. approval for Propecia in 1997. The prescription medication is approved as a treatment for male pattern hair loss, also known as alopecia. Men across the United States eagerly signed up for the new drug, which was marketed as a simple solution to a common problem. What these men didn't know was that the drug would soon be linked to serious side effects including sexual dysfunction, testicular pain, erectile dysfunction, genital shrinkage, and other persistent complications – and a wave of Propecia litigation.
Overview of litigation options
Product liability lawsuits, including Propecia litigation, can be filed in several ways. The following overview highlights the four most common types of litigation, including their benefits and disadvantages:
Individual lawsuits: An individual lawsuit, which can be filed in local, state or federal court, is not part of any group or consolidated litigation. Depending on the plaintiff's circumstances and allegations, a judge may choose to remove an individual lawsuit to federal court, usually to multidistrict litigation.
Multidistrict Litigation (MDL): MDL is a special type of litigation reserved for allegedly defective medical devices, prescription drugs, and other consumer products that have injured a large number of people. MDL involves civil (noncriminal) cases and is always coordinated on a federal level, in a U.S. district court. MDL plaintiffs retain their individual rights, meaning that they are able to make their own allegations, settle out of court, argue their case, and perform any other action they choose. The goal of multidistrict litigation is to consolidate resources, streamline the legal process, eliminate contradictory rulings, and prevent other complicated issues that arise in litigation involving hundreds or thousands of claimants.
To be eligible to join an MDL, plaintiffs must share common questions of fact – similar allegations, common injuries, and common demands. These common or shared complaints are established during pre-trial discovery, which reveals documents, electronic records, depositions and other information relevant to MDL lawsuits. Plaintiffs who join the MDL after its formation are known as "tag-along" actions.In addition to overseeing pre-trial discovery processes, the judge may also dismiss certain cases from the MDL. During the pre-trial period, plaintiffs are also permitted to reach settlements with the defendants. When it comes time for trial, each case proceeds in its original court of filing. The first trials are known as bellwether trials, and often set the tone for other MDL cases.
Mass Tort and MCL: "Mass tort" describes a type of mass, or group consolidated litigation. By definition, multidistrict litigation is a type of mass tort. However, mass tort litigation typically refers to state-consolidated litigation, also known as multi-county litigation (MCL). Mass torts and MCLs have the same benefits as MDL, like conservation of resources and streamlined pre-trial processes. As with MDLs, mass torts grant individual plaintiffs the right to proceed with their cases as they choose. After all pre-trial processes are complete and trials are scheduled to begin, each mass tort plaintiff returns to his or her original court of filing to try his or her case. As with MDLs, mass torts also begin with bellwether trials, and these cases often predict how courts will rule for other cases involved in the mass tort.
Class Action: Class action lawsuits are very different from multidistrict litigation and mass torts. In MDL and MCL lawsuits, each plaintiff retains his or her individual rights. By contract, a class action lawsuit groups plaintiffs – the "class" – together, in a type of "all for one and one for all" mentality. A class representative, known as the lead claimant, is chosen to represent all plaintiffs in the class action. Any settlement or court verdict is shared by all plaintiffs; likewise, if the class representative loses his or her case, so do all members of the class action.
Class action lawsuits may proceed in state or federal court. A Propecia class action lawsuit is unlikely, since this type of litigation rarely forms in prescription drug lawsuits. To qualify for a class action, plaintiff claims have to be very similar; and side effects and complications from allegedly faulty drugs are rarely sufficiently similar to qualify. In most cases, it is in a plaintiff's best interest to file individually, share resources through MDL or mass tort litigation, and then return to his or her original court of filing to proceed individually with his or her claim. 
Propecia manufacturer Merck & Co.
Merck & Co., Inc., also known as Merck Sharp & Dohme, MSD, is one of the world's largest and most successful pharmaceutical companies. In the United States, Merck is headquartered in Whitehouse Station, New Jersey, although the company is scheduled in the near future to relocate to Summit, NJ. Merck manufactures several very popular medications, including Zocor, Vioxx, Gardasil, Singulair, Fosamax, Proscar and Propecia. In 2011, the company's revenue was reportedly over $48 billion.
Current status of Propecia litigation
On December 6, 2011, Christopher Masefield, a plaintiff against Merck & Co., filed a motion to consolidate Propecia litigation as MDL. On April 16, 2012, the U.S. Judicial Panel on Multidistrict Litigation (JPML) created the MDL, centralizing nine lawsuits from six federal courts. The Propecia MDL was formed in the U.S. District Court for the Eastern District of New York under Judge John Gleeson.
Judge Gleeson soon appointed 15 attorneys to the MDL's Executive Committee and Steering Committee; these lawyers represent MDL plaintiffs. The Judge also appointed two attorneys as co-liaison council, to oversee depositions, motions, and other pretrial proceedings. The first case management meeting for federal Propecia litigation took place on May 30, 2012. By February 2013, the number of countrywide Propecia lawsuits had grown to 400 plaintiffs; 140 have already been consolidated into multidistrict litigation. The MDL bellwether trials have not yet been scheduled.
No Propecia class action lawsuit has been filed at this time. In April 2012, a mass tort formed in the Superior Court of Middlesex County of New Jersey. At least 130 cases are involved in this Propecia litigation.
Noteworthy Propecia plaintiffs
All Propecia litigation claims are unique and important, in that they each represent an individual's suffering and unexpected side effects.
Some noteworthy claims, many of which are shared by hundreds of others, include:
An MDL plaintiff who began taking Propecia in 1998, at age 46. In 2005, the man was diagnosed with Propecia erectile dysfunction and Peyronie's disease, a condition characterized by scar tissue that creates a curvature of the penis. The man charges Merck with strict liability, negligence, and breach of implied and express warranties, among other allegations.
An Illinois man, whose case was transferred to MDL, claims that he developed severe sexual dysfunction and cognitive impairment after taking Propecia from 2002 to 2005.
A California plaintiff, who joined MDL in 2013, began taking the hair loss medication in 2009, at age 33. He alleges severe and persistent erectile dysfunction and other sexual side effects from Propecia. The plaintiffs brings claims against Merck of strict liability, negligence, breach of warranties, fraud, violation of unfair and deceptive trade practices acts, and negligent infliction of emotional distress.