Hiring a Qualified Propecia Lawyer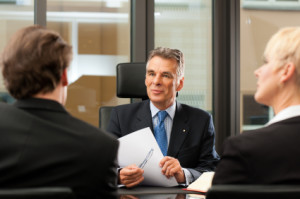 It seemed to be a simple exchange: Take Propecia (finasteride) just once a day and you'll soon counteract the effects of male pattern baldness. But what many patients didn't know was that Propecia could have long-lasting, sometimes permanent sexual side effects, including erectile dysfunction, testicular pain, and impotence. Even worse, Propecia was eventually linked to an increased risk of high-grade prostate cancer – a potentially fatal condition.
As the FDA received more and more adverse event reports for Propecia, the medical community and general public began to understand the drug's implications. And men who suddenly developed prostate cancer, sexual dysfunction and other debilitating complications finally had an answer: Propecia could have caused their problems – and that's when they sought the advice of Propecia lawyers.
A Propecia attorney is a patient's bridge between a defective drug and justice. Filing a lawsuit is the only way to recover damages for the injuries caused by Propecia such as medical treatments, pain and suffering, and even loss of consortium (companionship) for your spouse or partner. A Propecia lawyer has the expertise and knowledge necessary to fight your case – to prove that your symptoms are from finasteride, and that manufacturer Merck & Co. is legally liable.
Why you need a Propecia lawyer
Though numerous studies have investigated and corroborated the link between Propecia and sexual side effects and prostate cancer, the U.S. legal system still requires you to prove that your symptoms are the direct result of using finasteride. Establishing proof requires not only strong evidence, but skill – the ability to weave together studies and your medical history and Merck's advertising to form a cohesive argument.
And that's where Propecia lawyers come in. An experienced Propecia attorney understands litigation involving dangerous drugs. He or she is familiar with the Propecia MDL, currently underway in the U.S. District Court, Eastern District of New York. Your lawyer should know how Propecia was developed, studied, approved, marketed and sold, as well as any national or international studies regarding finasteride side effects. Your attorney can negotiate a settlement on your behalf, or can take your case all the way to trial.
Not every attorney understands the ins-and-outs of Propecia lawsuits, and that's why you need an attorney who specializes in this type of litigation. Don't sell yourself short; hire an experienced, proven Propecia lawyer to build a strong case against Merck & Co.
Four tips for choosing the right Propecia attorney
The Yellow Pages are good for many things, but not for finding your lawyer. You don't want just any personal injury attorney; you want one who understands your case and current Propecia litigation. In fact, choosing the wrong lawyer – one inexperienced in finasteride lawsuits – can actually hurt your chances of securing damages for your injuries.
When hiring a Propecia lawyer, consider these four tips:
Value Experience: You don't want a lawyer with 50 year in the business; you want an attorney who is well versed in Propecia litigation. When you file your Propecia lawsuit, you're launching a fight against a multi-billion dollar pharmaceutical giant. You need the best representation possible. Good Propecia lawyers know how to win against Big Pharma, and pave the way with a solid understanding of finasteride side effects, studies and other evidence to prove your case.
Be Comfortable: You need to feel comfortable talking to your Propecia attorney about your past medical history, including delicate topics like erectile dysfunction and impotence. Choose a lawyer who is easy to talk to, and who is attentive to your concerns and opinions.
Be Selective: Sometimes when you talk to a big firm, the lawyer who makes first contact is not the attorney to represent your case. Remember tips #1 and #2, and make sure that you are able to choose your actual lawyer.
Three mistakes to avoid when hiring Propecia lawyers
The success of your lawsuit begins with the selection of your attorney- someone with an in-depth knowledge of Propecia litigation. And a successful lawsuit can be the difference between bankruptcy and health, so this is a very important decision.
Here are three things to avoid when searching for your attorney:
Don't be fooled by advertising: An expensive, flashy marketing campaign does not mean experience. Don't be fooled by gimmicks or a large advertising budget. The single most important element to choosing your lawyer is experience. Request solid facts on the lawyer's pending Propecia cases or successful past litigation against pharmaceutical companies.
Don't make your decision based on a referral: Your friends may know wonderful attorneys, but you need a lawyer with a thorough understanding of finasteride lawsuits. The best referral, and the only one you should consider, is one for a proven Propecia attorney.
Don't choose a lawyer based on location: The phone and Internet have made the world a much smaller place, and the physical distance between you and your lawyer has very little importance in today's world. You'll probably only need to meet in person once, so as long as your lawyer is available by phone, Skype or email, you'll be able to communicate about your case.
Recent & pending events in Propecia litigation
On April 16, 2012, the U.S. Judicial Panel on Multidistrict Litigation (JPML) consolidated qualifying federal lawsuits into multidistrict litigation (MDL). By February 2013, the MDL had reached more than 400 individual plaintiffs. Bellwether trials, which are the first MDL trials and can establish the tone for federal lawsuits, have yet to be scheduled. New cases filed by Propecia lawyers, known as tag-along cases, continue to join the MDL.