Merck & Co.
Pharmaceutical company Merck & Co. has recently been thrust into the limelight following a string of high-profile lawsuits, many of them relating to Propecia, the anti-baldness drug that is alleged to have brought about sexual dysfunction in some of the men who have taken it. Proving in some cases to be permanent, Propecia sexual side effects have prompted growing numbers of men to take legal action against Merck. Propecia lawsuits have also cited depression, anxiety, male breast cancer, and prostate cancer.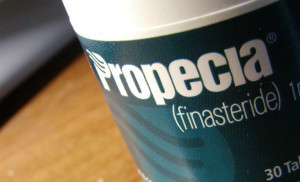 Merck & Co. has its origins in a 17th Century drug store located in Darmstadt, Germany. During the 19th and early 20th centuries, the company developed a chemical-pharmaceutical factory that produced raw materials for drug production. North America's wartime policy during World War I stipulated that German assets be confiscated and re-established as American companies, resulting in the current status of Merck as two separate firms, the U.S.-based Merck & Co. and the rights-holder for the rest of the world, Merck KgaA.
Once it had split off from its parent company, Merck merged with Sharpe & Dohme in 1953, making it the largest drugmaker in the United States. The next major merger came in 2009, as Merck joined forces with competitor Schering-Plough in a $41 billion deal.
As of November 2009, Merck & Co. has some 51,000 employees in 120 countries, and 31 factories worldwide. It is one of the largest pharmaceutical companies on earth.
Merck Products
Merck & Co. are responsible for some of the best-known drugs on the market, including:
Antivenin, an antidote for black widow spider bites
Fosamax, used to treat osteoporosis
Januivia, a dipeptidyl peptidase-4 inhibitor for the treatment of type 2 diabetes
Maxalt, a triptan used to relieve migraines
MMR Vaccine
Proscar/Propecia, the trade name for finasteride, a remedy for male pattern baldness (see below)
Vaqta, a hepatitis A vaccine
Varivax, a chickenpox vaccine
Zocor, a statin designed to lower cholesterol
Merck and Propecia
The application of finasteride as a baldness treatment was discovered after it had already been used – under the name Proscar – as a treatment for an englarged prostate. Finasteride is a synthetic inhibitor of the enzyme responsible for converting testosterone to DHT (dihydrotestosterone).
But DHT is also a crucial element in the male sex drive, which accounts for the negative Propecia sexual side effects reported by so many men.
Propecia sexual side effects include:
Abnormal ejaculation
Lower ejaculatory volume
Abnormal sexual function
Testicular pain
Gynecomastia (development of male breasts)
Depression
The large numbers of reports of sexual dysfunction caused by the drug are at odds with the official warning label that comes with Propecia in the U.S., which initially said that Propecia sexual side effects can be expected in less than 2% of men. A recent study in the Journal of Sexual Medicine puts the rate of sexual dysfunction as high as 23%, with half of those suffering permanently diminished libido and sexual dysfunction.
In addition to the dissonance between reported cases of Propecia sexual side effects and the labeling, some Propecia lawsuits have pointed to the warning on Proscar that advised patients of the risk of long-term, potentially permanent erectile dysfunction.
Timeline of Events
1992: Finasteride approved, under the name Proscar, as a treatment for enlarged prostates.
1997: Propecia approved by the FDA as a treatment for male pattern hair loss. More than a million U.S. Citizens have since used Propecia.
May 2009: Kevin Nalty, Merck's former consumer product director, revealed that he had a hair transplant.
2010: Study links Propecia to male breast cancer.
2011: Propecia's label revised to include warning about erectile dysfunction continuing after cessation of treatment.
April 2012: Label update includes FDA warning about Propecia sexual side effects.
Propecia lawsuits and other litigation against Merck
A number of men have filed a Propecia lawsuit against Merck & Co. One recent lawsuit, filed in the U.S. District Court in New Jersey in April 2013, alleged that the product was inadequately labeled. The plaintiff had started taking Propecia for male pattern hair loss a few years prior, and began suffering from depression, sexual dysfunction and cognitive impairment – none of which had presented before he used the drug. According to the lawsuit, Propecia is "unreasonably dangerous." The plaintiff sought punitive and exemplary damages, plus interest, costs and fees.
Men who believe they have been harmed by the baldness drug are advised to consult with a qualified Propecia lawyer to determine their eligibility for filing a lawsuit. Federal lawsuits seeking damages for sexual side effects allegedly caused by the drug have been consolidated into Propecia multidistrict litigation (MDL) in the U.S. District Court for the Eastern District of New York.
Propecia is not the only Merck product at the center of major litigation. In February 2013, Merck agreed to pay $688 million to settle two long-running lawsuits brought by investors who alleged the company delayed releasing bad news regarding cholesterol pills Zetia and Vytorin, in order to prevent a drop in sales. The delay triggered much media criticism, and an investigation conducted by Congress.
In March 2008, a lawsuit was filed against Merck & Co. alleging they wilfully concealed the health risks associated with the NuvaRing contraceptive. Plaintiffs claimed the firm had downplayed the risk of life-threatening blood clots in their marketing campaign.