Propecia FDA Warning
On April 11, 2012, a Propecia FDA warning was added to the baldness drug's label. A hair-loss drug approved in 1997 for the treatment of male-pattern hair loss, Propecia has been linked with reports of sexual dysfunction, including lowered libido, reduced sperm count, and erectile dysfunction. Though the original label warned of potential sexual side effects, it assured users that these symptoms would disappear upon discontinuation of the medication. Many post-marketing reports, however, indicated that men were suffering from the side effects of Propecia long after they stopped taking it.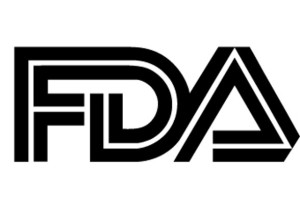 Label changes that began in June 2011 were the first in the U.S. to alert consumers of the possibility of persistent sexual dysfunction from Propecia. Though some studies in 2011 indicated a link, and manufacturer Merck added verbiage to the U.S. label that year indicating the possibility of permanent sexual dysfunction, many men remained unaware of the risks until the FDA took action in 2012. Those who suffered from permanent sexual injuries previous to the 2012 label change could choose to file a lawsuit against manufacturer Merck & Co.
Current listed side effects of Propecia
Currently, the Propecia product label lists a number of potential side effects.
The Propecia side effects label includes these warnings:
Not indicated for use in women—handling or taking the drug during pregnancy can cause risk to a male fetus
May cause decreases in serum PSA (prostate specific antigen) levels
May increase risk of high-grade prostate cancer
Decreased libido
Erectile dysfunction
Ejaculation disorder
Hypersensitivity reactions, including rash and swelling of the lips and face
Persistent sexual dysfunction that continues after discontinuation of treatment
Male breast cancer
Breast tenderness and enlargement
Depression
Propecia and erectile dysfunction
When Propecia came out in 1997, it did not contain all of these warnings. Particularly concerning Propecia and erectile dysfunction, the original label was very clear that any sexual side effects were temporary.
Until April 2012, in fact, in their marketing and information website for Propecia, Merck represented and warranted that:
A small number of men had sexual side effects, with each occurring in less than 2% of men. These include less desire for sex, difficulty in achieving an erection, and a decrease in the amount of semen. These side effects went away in men who stopped taking Propecia because of them. In addition, these side effects decreased to 0.3% of men or less by the fifth year of treatment.
Thus, men who took Propecia figured that even if they did experience sexual side effects, all they had to do was stop taking the drug and everything would be fine. Post-marketing reports indicated that for some men, however, that wasn't the case.
Sweden warns of Propecia link to persistent erectile dysfunction
In 2008, however, Merck changed the product warnings and instructions in products sold in Sweden to include the following statement:
In addition, the following have been reported in post-marketing use: persistence of erectile dysfunction after discontinuation of treatment with Propecia.
Around August of 2009, the Swedish Medical Products Agency concluded that Propecia could lead to permanent erectile dysfunction. No label change was made in the U.S., however, and Merck did not warn users of the potential risks.
In December 2009, Merck made similar changes to the product warnings in the United Kingdom, alerting users to the possibility of persistent erectile dysfunction. In March 2010, they made similar changes in Italy. Still, American users remained unaware of the issue.
Propecia FDA warning concerning aggressive prostate cancer
In June 2011, the FDA warned patients and healthcare professionals that medications containing 5-alpha reductase inhibitors (like Propecia) could increase risk of a rare, high-grade prostate cancer. They noted two studies—the Prostate Cancer Prevention Trial (PCPT) and the Reduction by Dutasteride of Prostate Cancer Events (REDUCE) trial—in which men taking these medications were more likely to develop aggressive prostate cancer.
The FDA required label changes to the product to alert consumers to the risks. They recommended that prior to prescribing these medications, doctors thoroughly evaluate their patients to detect any signs of prostate cancer.
"The risk appears to be low," the agency stated, "but healthcare professionals should be aware of this safety information, and weigh the known benefits against the potential risks when deciding to start or continue treatment with 5-ARIs in men."
Other side effects of Propecia added later
In December 2009, the Medicines and Healthcare Products Regulatory Agency (MHRA) in the U.K. issued a public assessment report linking Propecia with male breast cancer. They ordered Merck to add a warning of "breast cancer in men" to the labeling.
Health Canada followed suit in August 2011, informing doctors and patients that the drug could increase risk of male breast cancer, and requiring labeling changes to alert customers to the risk. Merck revised the U.S. label to include the risk as well.
It also wasn't until December 2010 that Merck updated the product label to include depression as a possible side effect of Propecia.
First warning of persistent sexual side effects
The first time Merck added a warning about persistent sexual side effects to the Propecia label was in June 2011. This was after a study published in the Journal of Sexual Medicine reported that out of 70 men who had experienced some form of sexual dysfunction while taking the drug, 90 percent continued to report sexual side effects up to 40 months after treatment ended, with 20 percent having symptoms for six years or more.
Then in April 2012, after a safety review of the medication, the FDA required yet another update to the Propecia label.
The updated Propecia FDA warning alerted users to the risk for:
Persistent libido disorders
Ejaculation disorders
Orgasm disorders that could persist after stopping the medication—in addition to the already-mentioned erectile dysfunction
Reports of male fertility and/or poor semen quality that improves upon discontinuation were also added
Critics have stated that these updates do not yet go far enough to warn users of the risks, and that instead, a more visible "black box" warning should be added to bring the proper attention to the seriousness of the potential side effects. Such a warning would appear in a black box on the product itself, to increase visibility.
FDA warning adds evidence to support Propecia lawsuits
Now that the FDA has warned about the possible risk of persistent sexual side effects, attorneys representing plaintiffs in Propecia lawsuits have more leverage against the manufacturer when presenting claims. Men who were injured after using Propecia claim that the company failed to provide adequate warnings about persistent side effects.
On April 16, 2012, all federal Propecia lawsuits were centralized into multidistrict litigation (Propecia MDL) in the Eastern District of New York. So far, over 300 cases are pending there and in state courts.