Actos and Bone Fracture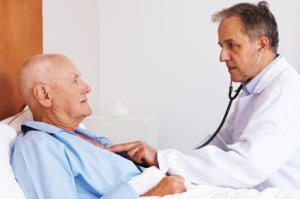 For nearly 15 years, Actos has been one of the most widely prescribed drugs to treat type 2 diabetes. Unfortunately, after years of use some patients later learned that they had exchanged lower blood glucose levels for serious side effects, including an increased risk of bladder cancer and heart failure. One of the lesser known, but equally dangerous complications from the controversial medication is bone fracture. Notably, research shows that both men and women are susceptible to bone fractures caused by Actos, although women are more prone to certain types of fracture.
Medical studies explore link between Actos and bone fractures
Though Actos side effects are often dominated by reports of heart failure and bladder cancer, researchers have explored the drug's association with dangerous limb fractures. In 2008, Swiss researchers analyzed 12 years of compiled data on patients taking thiazolidinedione (TZD) drugs such as Actos. They concluded that these patients had up to three times greater risk of bone fracture than patients taking other types of diabetes drugs.
A Canadian study also demonstrated that women who were in their 70s, and who had taken Actos for at least a year, had a 5% risk of bone fracture. The study found that 1 in every 20 of those women would fracture a bone – double the normal risk for women in this age group.
In 2010, the Journal of Clinical Endocrinology & Metabolism published a report from University of Michigan scientists. The research used data from the large TRIAD study, and compared 786 fracture patients to 2,600 cases of diabetes sufferers who had not experienced bone fracture. One of the most significant findings from the study showed that women over age 50, and who had suffered bone fracture, were also 71% more likely to have taken a TZD drug like Actos. But the risk wasn't confined to women: men on TZD drugs and loop diuretics were 300% more likely to suffer a broken bone than men who didn't take those medications. And for both sexes, researchers found that the risk of bone fracture increased the longer a patient was on a TZD medication.
In December 2012, the journal Diabetologia published a study linking drugs Avandia, Actos and bone fracture. Researchers noted that most TZD drugs do warn of bone fractures, but typically emphasize that the risk is higher in women and focuses on distal fractures. The researchers concluded that these warnings are inadequate, and recommended that stronger, clearer warnings be provided. The study took place in Scotland, and compared data from the national prescription database to hospital admissions and type 2 diabetes patient deaths. Of the 37,000 patients observed in the study, 176 suffered hip fractures. The team concluded that for every additional year on Actos, patients have an 18% relative increase of hip fracture. Both men and women are subject to the risk.
Researchers stated, "Hip fracture is a severe adverse effect with TZDs… affecting both sexes; labels should be changed to warn of this. The excess mortality is at least as much as expected from the reported association of pioglitazone (Actos) with bladder cancer."
Most common bone fractures caused by Actos
According to data collected over more than a decade, Actos bone fracture is most common in the lower arm, leg and hip, and the risk is higher in patients who have been taking the medication for more than a year. But though the link has been established, it is still unclear exactly why Actos and other TZD drugs can cause bone loss and eventual fracture. Some experts believe that Actos activates PPAR-gamma, a receptor produced in the body's fat cells. PPAR-gamma helps cells be more receptive to insulin, thus helping control diabetes, but may also speed bone breakdown and slow the formation of new bone. Researchers are still working to prove this theory, or to uncover the true link between TZDs and bone fracture.
FDA actions relating to Actos bone fractures
The Actos warning label contains basic information on the risk of bone fracture, and indicates that women are at higher risk for non-vertebral fractures, including those of the lower limb and distal upper limb. To date, the FDA has taken no action to require additional labeling or warnings regarding bone fracture.
In 2007, manufacturer Takeda distributed a Dear Doctor letter stating that initial Actos studies had not tested for bone loss and fracture. Takeda also indicated that they had been collecting data on Actos bone fractures for several years, but had not yet found the cause.
Actos bone fracture lawsuits
Actos lawsuits alleging complications from bone fractures are less common than those citing bladder cancer and heart failure, but they are no less important. The Scottish study results, as well as other research, may serve as ammunition for future lawsuits. Inadequate drug labeling is a serious problem, and one that Takeda may be liable for, especially considering the severity of its consequences. As Scottish researchers concluded in their comprehensive study, "The excess mortality is at least as much as expected from the reported association of pioglitazone with bladder cancer." In other words, complications from Actos bone fracture are at least as fatal as those related to bladder cancer.