Actos Heart Failure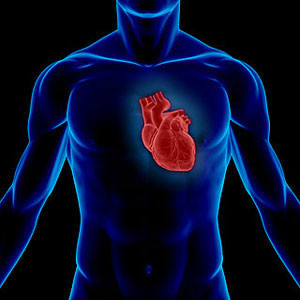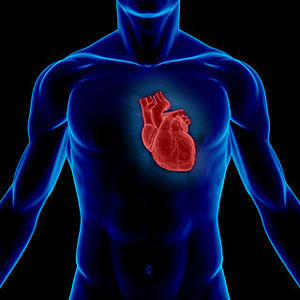 Actos (pioglitazone) is one of the thiazolidinedione (TZD) class of drugs used in conjunction with healthy diet and exercise to treat type 2 diabetes by moderating blood sugar levels in the body. Manufactured by Takeda Pharmaceuticals, the medication is sold in Europe as Glustin and as Zactos in Mexico. Approved by the FDA in 1999, the blockbuster drug was generating over $2 billion a year in revenue by 2008. However, increasing reports of the potentially dangerous side effects of Actos have subsequently driven the FDA to strengthen warning labels and public safety alerts for the prescription medication.
Actos heart failure risks, along with a significantly increased risk for developing bladder cancer prompted both France and Germany to pull the drug off the market.
In addition to bladder cancer and heart failure, patients taking Actos as opposed to a placebo or other diabetes medications are also at an increased risk for:
Upper respiratory tract infection
Sinusitis
Headache
Myalgia
Tooth problems
Congestive heart failure and heart attack
All TZDs, including Avandia and Rezulin, have been linked with an increased risk of heart failure. A person suffers from congestive heart failure (CHF) when his or her heart is unable to pump an adequate amount of blood to the rest of the body, causing major organs to receive insufficient levels of oxygen and nutrients. A common side effect of TZDs, including Actos, is water retention, which can lead to abnormal swelling (edema) throughout the body. Pulmonary edema, or water in the lungs, can cause or exacerbate the circumstances leading to heart failure.
Symptoms of congestive heart failure include:
Shortness of breath (dyspnea)
Respiratory distress (tachypnea)
Heart arrhythmia
Pulmonary edema (fluid in the lungs)
Excessive, rapid weight gain
Swelling of the ankles, legs and/or abdomen
Bloated stomach
Loss of appetite
Fatigue
Exercise intolerance
Wheezing / hacking cough
Dizziness
Confusion
The following are other factors which alone, or in combination with taking Actos, may increase a person's risk for heart failure:
Smoking
Heart disease
Heart attack
High blood pressure
Obesity
Connective tissue disease
Thyroid disease
Kidney disease
Alcohol or cocaine abuse
Obstructive sleep apnea
Heart defects at birth
Heart failure is diagnosed with a combination of physical examination by a physician, along with an echocardiogram (ultrasound revealing the action and structure of the heart), and sometimes blood tests.
Patients may be diagnosed with different forms of heart failure, including:
Systolic heart failure: The heart muscle fails to contract with sufficient force, causing a decrease in oxygen-rich blood being pumped through the body.
Diastolic heart failure: The heart muscle contracts as usual, but abnormal stiffness or hardness of the ventricles results in less blood entering the heart chambers.
Depending on the health of the individual patient, treatments for heart failure may include:
Quitting smoking
Light exercise
Dietary changes
Medications
Pacemaker or ventricular assist device
Heart transplant
Depending on the patient's specific condition, medications that may be prescribed for heart failure include diuretics, ACE inhibitors, aldosterone inhibitors, and/or beta blockers.
History of Actos heart failure & FDA warnings
In 2007, the FDA added its strongest "black box" warning to Actos side effects labels to alert consumers that the drug "may cause or exacerbate heart failure." The FDA stated that "fluid retention, weight gain, edema, and heart failure are known side-effects" of Actos, as well as other TZDs, and that "continued post-marketing reports of heart failure have prompted the FDA to increase the prominence of this safety concern in the labels for these drugs."
The FDA recommended that patients with a history of heart failure not be prescribed the drugs, and that any patients displaying the signs or symptoms of congestive heart failure or heart attack discontinue the medication immediately.
Earlier in 2007, two separate studies found that taking Actos put patients at a higher risk for heart failure.  Research published in the journal Lancet found that both Actos and Avandia increased the risk of heart failure in all patients, including those with no previous heart problems, though the risk was highest in people with a history of heart disease.  Another 2007 study, published in the Journal of the American Medical Association (JAMA), found that diabetics over the age of 65 were 40% more likely to suffer a heart attack if they took Actos or Avandia, as compared to patients taking alternative diabetic medications.
Avandia (rosiglitazone), manufactured by GlaxoSmithKline, has been associated with an even higher heart failure risk than other TZDs. In 2010, the FDA announced that it was strictly limiting Avandia prescriptions because multiple drug trials had demonstrated "an elevated risk of cardiovascular events, such as heart attack and stroke." Avandia is currently available only to U.S. patients who have not been able to control their blood glucose levels with other medications or treatments.
Actos lawsuits involving heart failure
In 2012, a former medical reviewer for Takeda sued the company, claiming that the drug manufacturer knowingly and willfully withheld information about Actos heart failure risks from drug regulating agencies around the world, including the FDA. Plaintiff Helen Ge contended that Takeda failed to update the FDA's Adverse Event Reporting System with data it possessed about Actos users developing congestive heart failure. According to her lawsuit, "Takeda's motivation to fraudulently report and under-report the serious adverse events was driven by an economic desire to falsely enhance Actos's safety profile and to increase sales." She further alleges that the company is "riddled with systematic fraud and deceit," and that when she protested the deceitful practices she was being asked to participate in, she was fired.
Other plaintiffs have retained an Actos lawyer to pursue claims against Takeda after they or their loved ones suffered heart failure after taking Actos. Plaintiffs allege not only that their heart failure was directly caused by Actos, but that the company failed to sufficiently warn patients about the risks they were facing. Plaintiffs may seek compensatory damages for medical bills, lost wages, loss of quality of life, and pain and suffering. Lawsuits against Takeda may also request punitive damages against the manufacturer for failing to sell a safe product and for prioritizing profit over the health and lives of the public.