Hiring a Qualified Actos Lawyer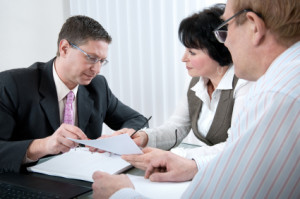 In June 2011, the FDA issued a safety communication warning patients that consuming the type 2 diabetes drug Actos for more than a year could lead to an increased risk of bladder cancer. For many, this was the first time they learned of this serious health risk. For some, the shock was even greater, as they had already been diagnosed with the disease, and finally had to ask the question—did Actos cause my illness?
The next logical step for these patients was to seek out an Actos lawyer. The medical expenses associated with bladder cancer treatment are significant, to say nothing of the pain, suffering, and lasting disability. As more and more studies came to light linking Actos with bladder cancer, patients knew that they deserved justice, but weren't sure how to go about getting it.
An Actos attorney has the experience and knowledge to help guide injured patients through the legal process, and to create the strongest case possible, raising the odds of a successful jury verdict or settlement. Probably the biggest decision facing Actos patients is which lawyer to choose?
Why patients need an Actos lawyer
Though scientific studies have linked Actos and bladder cancer and the FDA has warned about the risk, in a court of law a plaintiff still has to prove that his or her injuries were caused by the medication. That requires strong evidence, as the defendants in the case—which will include manufacturer Takeda Pharmaceuticals—will be doing everything they can to prove that you developed bladder cancer because of other factors, or that you were aware of the risks associated with the drug prior to taking it.
The best attorneys understand how the law works in personal injury cases involving potentially dangerous drugs. He or she will understand how drugs are developed, approved, and marketed, and will be experienced in the research and investigation required to discover if and how the company was negligent in their warnings. An attorney will also know how to gather evidence that the company had clues or indications before the launch of the product that it could result in health risks.
In February 2013, for example, during the trial of the first of over 3,000 Actos lawsuits to go to trial, evidence came to light that Takeda had considered adding a warning label concerning the cancer risk years before the FDA Actos warning in 2011. They decided against this action because they were concerned such a warning would negatively affect sales of the product.
Three tips for finding the right Actos attorney
Finding a reputable Actos lawyer is not as simple as opening up the phone book and calling the first personal injury and/or products liability lawyer you find. In fact, choosing the wrong lawyer can hurt your case, and limit your chances for recovering damages.
Consider these tips that will increase your odds of securing compensation in an Actos lawsuit:
Look for experience. Remember that the defendants, who are big pharmaceutical corporations, have the best attorneys fighting for them. You need someone who has the skill necessary to understand how these lawyers work, and the knowledge of what it takes to present a strong case on your behalf. Look for an attorney with a strong track record of personal injury cases involving pharmaceutical drugs, and someone who has experience taking these cases to trial, and has a number of successful claims under his or her belt.
Choose someone you're comfortable with. All the experience in the world won't help, however, if you don't feel comfortable talking with your lawyer. You need to work as a team to present your case, so make sure you are able to communicate well. Does your attorney listen to you and take your concerns into account? You should also feel comfortable asking questions at any time.
Make sure you're getting the lawyer you want. Ensure that the lawyer you speak with will be handling your case. If he or she is planning on passing the case on to another, potentially less qualified attorney, make sure you're informed of the process before you agree to move forward.
Three mistakes to avoid
In addition to looking for a lawyer with the right experience, and with whom you feel comfortable, you want to avoid some things that can be detrimental to your case.
Don't choose someone based on advertising. Some attorneys have a good marketing program, but these can be misleading. Attorneys may be able to afford a professional-looking ad, but that doesn't mean they have the experience you're looking for. Ask for solid information on cases tried and cases completed.
Don't choose someone based on location. You may think that having an attorney who lives near you is a good idea, but in big pharmaceutical cases like Actos, this is rarely important. You need to be able to communicate with your lawyer, but you may only need one in-person visit to secure your decision. Once you've decided to work together, you can communicate via phone, Skype, and email, so choose someone who has the expertise you need to succeed.
Don't choose someone based solely on referral. You may have friends who have suggestions for good attorneys, but make sure you check the person out first. Whether or not the lawyer is likable, for instance, is much less important than their experience going up against large pharmaceutical companies. Look for a track record of success, first and foremost.
How an Actos lawyer can help you
In addition to building a strong case—helping you to gather the documents, medical records, witness statements, and the like—your Actos attorney can help you navigate the entire legal process from start to finish.
In late 2011, all federal Actos lawsuits were consolidated as multidistrict litigation (MDL) in the Western District of Louisiana for pre-trial proceedings. The first bellwether case is scheduled to go to trial in January 2014. Consolidation of cases into MDL saves judicial resources and reduces the risk of inconsistent rulings, but it can also mean more time between when you file and when your case goes to trial or is settled. The centralized litigation offers many benefits, but claimants may have to wait many months or years before their claims are resolved.
An Actos lawyer can keep you updated with current litigation matters, and will take advantage of all new evidence—such as recent studies and expert testimonies— to help you gauge the direction and potential outcome of the Actos MDL proceedings. He or she can also work to settle your case out of court, if there is a good chance of reaching a fair settlement. If, however, you stand to gain more compensation by going to trial, your lawyer can try your case before a jury.
Those who took Takeda's diabetes drug and were diagnosed with bladder cancer or heart failure are still eligible to file an Actos lawsuit in most states.