Hiring a Qualified GranuFlo Lawyer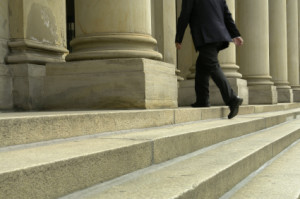 Dialysis patients struggle with failing kidney function everyday but most had no idea they faced an additional threat: serious and potentially fatal complications from GranuFlo and NaturaLyte, two of the most popular dialysis products on the market. In 2010 alone, the FDA received 941 reports of heart attack, stroke and death, despite no such warning of GranuFlo side effects from Fresenius. In 2011, the company sent an internal memo to warn Fresenius dialysis clinics about potential dosing errors and possible dangers of its products – but withheld this information from other dialysis centers that used GranuFlo and NaturaLyte.
It wasn't until 2012, when an inside source leaked the information to the FDA, that the world understood the dangers of these two drugs. In June, the FDA issued a Class I GranuFlo recall – the most severe, reserved for when there is a "reasonable probability" that the drug "will cause serious adverse health consequences or death." But for many, it was already too late.
The 2012 memo leak and subsequent FDA recall sparked not only public concern, but an influx of NaturaLyte and GranuFlo lawsuits. For the first time, patients and surviving families understood that their dialysis medication was the cause of life-threatening side effects, including cardiovascular problems, metabolic alkalosis, heart attack, stroke and sudden death. And they knew who and what to blame for creating tragedy during an already tenuous time. Injured patients sought the assistance of a GranuFlo lawyer to help them seek justice and recover much deserved compensation.
What a GranuFlo lawyer can do for you
A qualified product liability attorney has experience in:
Fighting big pharma: Fresenius is a multi-billion dollar corporation with vast resources and an army of lawyers. You need an attorney who has proven experience with taking on global pharmaceutical companies – no holds barred.
Consolidated litigation: On March 29, 2013, federal GranuFlo lawsuits were consolidated into multidistrict litigation (MDL); mass tort or multicounty litigation (MCL) is also likely. Your GranuFlo attorney should know how to share resources and work with other plaintiff attorneys on a state and/or federal level.
Pre-trial procedures: It is your lawyer's responsibility to conduct pre-trial discovery, depose witnesses, and perform other preparations for your eventual trial. For the best chance of success, choose a law firm with a solid background in medical lawsuits and pharmaceutical litigation.
Settlement negotiation: It is possible that Fresenius will settle some lawsuits out of court. Choose an attorney who understands all the ins and outs of GranuFlo litigation, and who can negotiate the strongest settlement on your behalf.
Pharmaceutical trials: If your case goes to trial, you want a tested trial lawyer on your side. GranuFlo litigation is recent – the first lawsuit was filed in late 2012 – so you can't choose a lawyer with GranuFlo-specific experience. Instead, choose your lawyer based on past experience trying pharmaceutical cases.
Why patients need a GranuFlo attorney
When choosing your legal representation, it's not just about the what – it's about the why. Why do you need an attorney experienced specifically in NaturaLyte and GranuFlo litigation? Why won't a lawyer from the Yellow Pages suffice? The answer is simple: experience breeds success.
A successful lawsuit could help compensate for medical bills, therapies or funeral costs. Don't put your health and financial future in the hands of a beginner; choose an attorney with a solid track record – someone who understands Fresenius Medical Care and all the big and little details of pharmaceutical litigation.
Start your journey to success by following these four tips for choosing a GranuFlo lawyer:
Value past success: Your lawyer should have demonstrable success in past cases against big pharma.
Choose experience: Choose a lawyer well versed in NaturaLyte and GranuFlo lawsuits.
Get comfortable: Sharing private medical records and other information is not always easy. Choose an attorney who listens to your concerns, and with whom you feel comfortable.
Work on contingency: A good GranuFlo lawyer will work on a contingency basis. This means that you don't pay a retainer or hourly fee; your attorney's fees come directly from any future settlement or jury award. If you don't secure damages, your attorney earns nothing. This eliminates risk to you, and helps to ensure that you hire a competent lawyer.
Recent events in NaturaLyte & GranuFlo litigation
In early 2013, Fresenius Medical Care filed a request with the U.S. Judicial Panel on Multidistrict Litigation (JPML) to create GranuFlo MDL. On March 29, 2013, the panel ordered the formation of MDL No. 2428, and consolidated 11 lawsuits from 7 district courts into the District Court for Massachusetts. At the time of MDL formation, at least 27 related actions were pending transfer, and more than 70 claims were pending in Massachusetts state court. These and other lawsuits are expected to join the GranuFlo MDL against Fresenius.
Additionally, at least five GranuFlo class action lawsuits have been filed in 2013. MDL proceedings allow plaintiffs to share pre-trial processes, but then individual cases return to their original courts for trial if settlements aren't reached beforehand. With a class action lawsuit, all members are treated as a group, or class. The verdict for one is the verdict for all. Likewise, any settlement or jury decision is shared among all plaintiffs in a class action.
Common allegations in GranuFlo lawsuits
Claims involving dangerous drugs hinge on one major element: the ability to definitively link side effects with the drug. For Fresenius lawsuits, a GranuFlo lawyer is responsible for showing that a plaintiff's symptoms  and injuries– usually heart attack, stroke or death – were the direct and proximate result of a NaturaLyte or GranuFlo overdose.
Some key allegations in proving these assertions include:
That Fresenius knew or should have known that GranuFlo and NaturaLyte could cause serious health problems, including sudden death.
That Fresenius failed to warn the public of known dangers.
That Fresenius willfully withheld knowledge of risks, and failed to warn the FDA of related health concerns.
That Fresenius actively marketed NaturaLyte and GranuFlo as safe, despite knowledge to the contrary.