Fresenius' GranuFlo: Dialysis and Death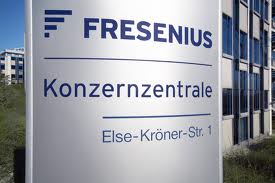 On June 14, 2012, the New York Times published a report indicating the FDA was investigating Fresenius Medical Care, the largest operator of kidney dialysis centers in the U.S. The company was suspected of violating federal regulations by failing to warn physicians and patients of serious risks associated with Fresenius GranuFlo and NaturaLyte, two concentrates used during the dialysis procedure to help balance acid levels in the blood.
The FDA had received an anonymous copy of an internal memo dated November 4, 2011, and circulated among the various Fresenius dialysis centers in the country. The memo indicated that an elevated level of bicarbonate—which could result from the use of GranuFlo or NaturaLyte—was an independent risk factor for dialysis death from cardiovascular complications. This information was not distributed to outside dialysis centers that also used GranuFlo and NaturaLyte, potentially putting many patients at unnecessary risk.
Fresenius GranuFlo delivers bicarbonate during dialysis
The human body consistently produces acids through normal metabolism. To keep the pH balance at a healthy level, the kidneys typically remove excess waste and acids, helping to keep the blood from becoming too acidic or too alkaline.
Patients living with kidney failure, however, no longer have the ability to clean out toxins and acids on their own. The dialysis procedure uses a machine to extract and clean the blood of waste, and during this procedure, physicians add solutions to help control any acid buildup. The main component in these solutions is bicarbonate—a natural salt that has an alkalizing effect. These solutions act as pH buffers to neutralize the metabolic acidosis that is often present in kidney patients.
During hemodialysis, the patient receives alkalizing bicarbonate from two sources: the bicarbonate concentrate in the solution and the acetate in the dialysate product, which is converted in the liver to bicarbonate. This combination of bicarbonate and acetate creates the "total buffer" level in the body.
A change in Fresenius GranuFlo formulation
Fresenius' GranuFlo and NaturaLyte products are made differently than other common dialysates. To create a more concentrated solution, the manufacturers used "sodium acetate," rather than "acetate," which doubles the amount of acetate in the formula. The result was a product that was more potent than older versions, and doctors could achieve the same alkalizing results using less of the solution.
Unfortunately, many doctors were unaware of this change and continued to use the same amount of concentrate as they had in the past. In some patients, this resulted in an elevated level of bicarbonate in the blood. Instead of being too acidic, the blood became too alkaline, potentially leading to serious side effects and dialysis death.
Complications leading to dialysis death
Too much bicarbonate in the blood results in a condition called "metabolic alkalosis."
 GranuFlo complications and injuries resulting from metabolic alkalosis can include:
Tremors
Confusion
Hypokalemia (imbalanced electrolyte levels)
Low potassium levels
Low blood pressure
Low blood oxygen
High blood carbon dioxide
Respiratory failure
Seizures
Impaired organ function
Arrhythmia, or irregular heartbeat
Heart attack
Coma
Shock
Dialysis death
In the 2011 Fresenius GranuFlo memo, the company warned internal doctors that "borderline elevated pre-dialysis bicarbonate levels and overt alkalosis are significantly associated with 6 to 8 fold greater risk of CP (cardiopulmonary) arrest and sudden cardiac death in the dialysis facility."
Fresenius had conducted a study on over 900 dialysis deaths that had occurred in their facilities in 2010. They found that elevated levels of bicarbonate increased risk of dialysis complications and cardiac arrest. They warned doctors that the dialysis machine "underestimates the total buffer that the patient receives from the dialysate," noting that GranuFlo and NaturaLyte, in particular, could result in higher levels of bicarbonate than those shown on the machine.
The company also noted in their memo that "many facilities have converted to the Fresenius powdered 'GranuFlo' formulation," but failed to adjust their prescriptions of bicarbonate when "shifting to the powder concentrate (GranuFlo)…thus exposing patients to a higher total buffer load than intended."
FDA warns of GranuFlo and death
When the FDA asked Fresenius Medical Care about the memo, the company responded by issuing a second communication to outside medical centers and nursing homes that also used GranuFlo and NaturaLyte concentrates. This second memo, dated March 29, 2012, was much less detailed than the internal memo had been, but did warn health care providers of the risks associated with high levels of bicarbonate.
A couple of months later, on May 25, 2012, the FDA issued a public safety communication notifying health care providers of "dosing errors that occurred during hemodialysis using dialysate concentrates containing acetic acid and acetate." They noted that high bicarbonate levels could lead to metabolic alkalosis, which could lead to dialysis death.
On June 27, 2012, the FDA sent out a second communication notifying the public of a Class I NaturaLyte and GranuFlo recall.  "This product may cause serious adverse health consequences," the agency wrote, "including death."
GranuFlo wrongful death lawsuit
Patients and their families who were exposed to Fresenius GranuFlo and NaturaLyte in 2010, 2011, and the beginning of 2012, and who experienced complications leading to heart attack or dialysis death caused by GranuFlo, may be eligible to file a lawsuit. Plaintiffs claim that Fresenius should have provided more adequate warnings of the dosing requirements with its products, and should have done more to warn outside centers about the risks of dialysis death as soon as they were aware of them.
"Personally, I'm troubled by the fact that Fresenius on its own initiative didn't notify its entire customer base of this particular concern," said Steven Silverman, an FDA director of compliance. "Candidly, I just think it's bad business and not in the interest of public health to sit on information about risks."
Plaintiffs who have filed a wrongful death lawsuit against Fresenius include:
On May 7, 2013, three plaintiffs representing the estates of their decedents filed a GranuFlo wrongful death lawsuit in California. The plaintiffs alleged that all three decedents developed metabolic alkalosis after a hemodialysis procedure at a Fresenius clinic and subsequently died.
On February 25, 2013, a woman filed a wrongful death lawsuit in Alabama, claiming her husband died after going through a dialysis treatment with GranuFlo and/or NaturaLyte. The complaint states that Fresenius failed to provide proper warnings concerning the risks on the product labels.
On January 31, 2013, a plaintiff filed a wrongful death lawsuit in Massachusetts, alleging that his mother suffered metabolic alkalosis after treatment at a Fresenius clinic, and died two days later.