Pradaxa FDA Warning
Pradaxa is a drug designed for the prevention of dangerous blood clots and stroke in patients with a certain type of heart arrhythmia. It works by inhibiting the enzyme responsible for the formation of blood clots. Like other anti-clotting agents, Pradaxa also increases the risk of bleeding and severe side effects from bleeding, including death. According to Pradaxa FDA warning materials, the drug has several other side effects, drug interactions, and counterindications, and the recently added Pradaxa black box warning indicates that patients who discontinue use of the drug are at an increased risk of stroke.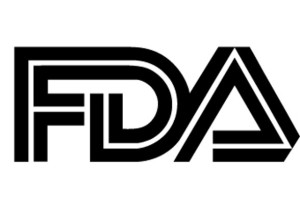 Pradaxa FDA warnings have been subject to a number of changes since the drug was approved in 2010, because the high number of reports of adverse reactions have prompted additional investigation by the FDA. As of August 2012, over 18,000 reports of serious adverse effects have cited Pradaxa as the most likely cause and Pradaxa has been linked to over 600 deaths. As a result of these adverse effects, there are currently over 700 lawsuits against the drug's manufacturer, Boehringer Ingelheim, Inc., pending in U.S. courts alleging serious injury or wrongful death from Pradaxa.
Updates to Pradaxa FDA warning labels since the drug hit the market:
October 19, 2010:
March 2011:

A warning is added about Pradaxa's interaction with foods and/or drugs, called P-gp inhibitors, that inhibit the absorption of Pradaxa

January 2012:

Patients with kidney problems are warned that they may face increased risk of side effects
Doctors are warned that Pradaxa's anti-clotting effects cannot be reversed in case of emergency the way other anti-clotting drugs' effects can
Patients are warned not to discontinue Pradaxa, without talking to their doctor, because of an increased risk of stroke
The drug interaction warnings about P-gp inhibitors are updated and information is added about P-gp inducers
Patients are warned to call their doctor in case of any fall or injury, especially a head injury

November 2012:

Boehrenger-Ingleheim claims that blood dialysis may remove Pradaxa from blood in cases of bleeding problems, but that this method had not been tested clinically
A warning is added that Pradaxa has not been studied in patients with prosthetic heart valves

December 2012:

The warning about heart valves is updated because studies showed that Pradaxa caused an increase in risk of strokes, heart attacks, blood clots, and excessive bleeding in patients with prosthetic valves

April 2013:

Reports of thrombocytopenia (low platelet count) in Pradaxa users are included with potential adverse reactions
The warning about the danger of discontinuing Pradaxa was changed into a Pradaxa black box warning, indicating the most serious level of danger for a product allowed on the market by the FDA
Pradaxa black box warning and other safety alerts
An FDA boxed warning, or black box warning, is a warning that appears on drug labels, websites, and package inserts inside a black box. The box is intended to draw the attention of doctors and patients to warnings that are particularly important, such as warnings about the risk of conditions that are likely to be serious or fatal. The Pradaxa black box warning is meant to ensure that patients do not suddenly discontinue use of the drug without consulting their doctor or taking a replacement drug, because doing so causes an increased risk of stroke or blood clots.
The Pradaxa FDA warning says that:
Discontinuing Pradaxa causes an increased risk of blood clots and stroke
Pradaxa increases the risk of bleeding and can cause significant, and sometimes fatal, bleeding
Patients with prosthetic heart valves have an increased risk of clots and bleeding when taking Pradaxa
Pradaxa should not be used with certain foods and medications
In addition, Pradaxa's manufacturer lists factors that may put some patients at an increased risk of bleeding.
Patients who may face an increased risk of internal bleeding include those who:
Are 75 years old or older
Have kidney problems
Have recent, or chronic, stomach or intestinal bleeding
Have a stomach ulcer
Take other medicines that increase your risk of bleeding, like aspirin products, non-steroidal anti-inflammatory drugs (NSAIDs) and blood thinners
Have kidney problems and take certain other drugs
Along with the FDA warning about an increased risk of Pradaxa bleeding, label information lists some symptoms of bleeding to watch out for. Patients who experience any of these symptoms or side effects should contact their doctor or seek medical attention immediately:
Symptoms of bleeding:
Any unexpected, severe, or uncontrollable bleeding
Bleeding that lasts a long time
Unusual or unexpected bruising
Coughing up or vomiting blood (vomit that looks like coffee grounds)
Pink or brown urine
Red or black stools (looks like tar)
Unexpected pain, swelling, or joint pain
Headaches and feeling dizzy or weak
The most common side effects from Pradaxa are gastro-intestinal problems, including:
Dyspepsia
Gastritis-like symptoms
Abdominal pain
Indigestion
Upset stomach
GERD
Esophagitis and erosive esophagitis
GI bleeding
GI ulcer
Lawsuits over Pradaxa
The need to make numerous updates to the materials provided to doctors and patients suggests that earlier versions of the Pradaxa FDA warning label were inadequate and did not give doctors and patients enough information to use the anticoagulant safely. A products liability lawyer can argue that the drug was never tested adequately and thoroughly in the first place, and that updates based on reports of adverse effects made after the drug was approved are too little, too late.
Current Pradaxa lawsuits accuse Boehringer Ingelheim of failure to warn, breach of warranty, and other acts of negligence.