Pradaxa Recall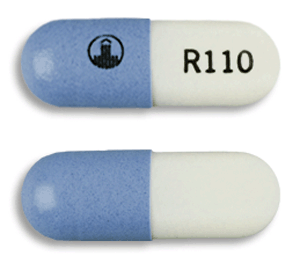 Pradaxa (dabigatran etexilate mesylate), a blood thinner manufactured by Boehringer Ingelheim, was first introduced in the United States in 2010. It soon became one of the world's most-prescribed anticoagulants, achieved blockbuster status with more than $1 billion in sales. But despite its success, the drug is also linked to serious safety concerns regarding internal bleeding so severe, and often life threatening, that some patients and healthcare practicioners are calling for a Pradaxa recall.
To date, Boehringer Ingelheim has issued only one recall, which targeted a single manufacturing lot of Pradaxa. Aside from this specific lot, the manufacturer maintains that Pradaxa is safe; Boehringer Ingelheim stands by Pradaxa's efficacy and safety record, and has not made public any additional plans for a recall.
Pradaxa can cause severe bleeding – and there's no reversal agent
Because anticoagulants work by thinning the blood, severe and internal bleeding is a risk with this type of drug. To counteract the inevitable risk, doctors rely on "reversal agents" – medications or products that can stop severe bleeding. For example, the manufacturers of Coumadin (warfarin), a competitor to Pradaxa, recommend counteracting any bleeding with an injection of vitamin K to reverse the effects of Coumadin and allow the patient's blood to clot.
The serious problem with Pradaxa is that there is no reversal agent. Pradaxa patients who experience serious internal bleeding have no way to staunch hemorrhaging, which can lead to life-threatening blood loss and death.
Pradaxa was released in October 2010; by March 2011, the FDA had received 120 reports of death related to the anticoagulant, as well as 500 reports of life-threatening bleeding, and a total of 932 adverse event reports for the drug. By the end of 2011, the reported death toll had increased to more than 500 patients. Despite the large number of patient reports of Pradaxa internal bleeding, which has sometimes led to death, neither the FDA (Food and Drug Administration) or the manufacturer have implemented a full-scale Pradaxa recall in the United States.
Studies on Pradaxa side effects
Pradaxa was approved only a few years ago, in late 2010, but reports of serious complications were quick to roll in.
Here's a brief timeline of safety reports and studies into the safety and efficacy of Pradaxa:
October 2011: A letter from the University of British Columbia was published in Theraeutics medical journal. In the letter, researchers stated that Pradaxa's clinical trials, on which the drug's FDA approval was based, had been designed with fundamental flaws.
November 2011: Boehringer Ingelheim acknowledges at least 260 cases of Pradaxa bleeding deaths.
December 2011: The FDA announces that it will conduct a post-marketing safety review of Pradaxa.
February 2012: A review was published in the Journal of American College of Cardiology, investigating Pradaxa side effects, including bleeding events.
March 2012: The Journal of Neurosurgery published an article about a senior citizen who had fallen, gone to the hospital, and later died from Pradaxa-related bleeding.
March 2012: The New England Journal of Medicine published three doctor letters describing misinformation for three patients in the RE-LY trial.
May 2012: The Institute for Safe Medicine Practices released a review comparing the safety of Pradaxa and warfarin (generic Coumadin). The study found that Pradaxa had been responsible for 178 deaths, and that warfarin had only been linked to 14 deaths. The conclusion was Boehringer Ingelheim had focused too much on the benefits of Pradaxa while ignoring serious complications. In total, the study linked Pradaxa to 542 deaths and 3,781 reports of adverse effects in the U.S.
2012: The Institute for Safe Medicine Practices' review also cited New Zealand study findings that patients with kidney disorders are at greater risk for bleeding from Pradaxa.
Boehringer Ingelheim issues limited Pradaxa recall
On November 7, 2012, manufacturer Boehringer Ingelheim Pharmaceuticals, Inc. announced a voluntary Pradaxa recall for a single manufacturing lot of the drug. The recall applied only to 75mg 60 US, NDC 0597- 0149-54, lot 201900, Expiration January 2015.
The company's official statement read, "This recall is being conducted due to a potential packaging defect on this lot that may compromise the bottle integrity. A damaged bottle could allow moisture to get into the bottle and, thus, may impair the quality of PRADAXA. As a consequence a patient may not receive a fully effective dose of PRADAXA 75mg, which would increase his or her risk of experiencing an ischemic stroke. This risk is small; however, not zero. Therefore, as a precautionary measure, PRADAXA is being recalled at the patient level."
Patients affected by the recall were cautioned to continue taking their medication until they received a replacement. Additionally, all affected bottles should be returned to the pharmacy from which they were purchased; a replacement will be given at no additional cost.